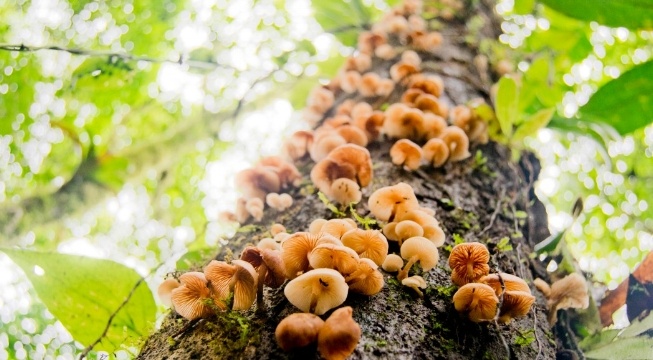 On May 28th, the Brazilian government released information regarding its latest revisions to the Forest Code, a group of legislation that applies to both the use of the Amazon Rainforest as well as all privately owned land.
President Rousseff vetoed a handful of the articles, demonstrating that the new Code has improved, yet is far from perfect. The torn-up document represents the divide between the myopic factions in Brazil's Congress (the House filled with Ruralistas, or farming supporters, and the Senate composed of mostly Greens, or environmental supporters):
Those responsible for destruction of rainforest lands will be required to complete full reforestation, except for small farmers, who will only have to reforest 20 percent of the land.
Landowners who do not register with the Environmental Registry within five years will face both fines and denial of bank loans.
Riverbanks will become less protected.
The Code only applies to land use post-2008, allowing for previous environmental degradation to go unpunished.
As these facts demonstrate, political division brings about unsatisfactory laws that do a little to appease each side, but fail to truly address the whole issue.
Indigenous Wisdom for Maximum Benefit
On the other hand, indigenous ways of thinking tend to be much more holistic, even when applied outside of traditional contexts. Throughout the Amazon basin, food production in particular calls for sustainability and adaptability to changing needs.
The Achuar, traditionally a hunter-gatherer society, have recently integrated fish-farming and permaculture into their daily lives, as part of a sustainability project implemented at the Achuar-owned and -operated Kapawi Eco-Lodge. In addition to meeting the food needs of the community, this sustainability project also reduces the impact of the Eco-Lodge and strengthens its viability as an economic alternative to oil.
Laws Informed by Indigenous Insight
Ecuador can learn from the challenges Brazil faces in creating comprehensive land-rights and rainforest protection law, as Ecuador's situation is also a work in progress. Despite adopting Rights of Nature into its Constitution, putting the law into action has been a slow process, and petroleum extraction and deforestation continue to be a threat as they have for decades.
For example, while the Ecuadorian courts deemed that Chevron owed retribution to the communities it had poisoned with oil runoff, it failed to secure any funds to the victims or their towns. Hope can be found in the Sarayaku case, as the Judicial Secretary of State recently acknowledged that the Ecuadorian government is open to discussing amends for damages to the Sarayaku community.
Sarayaku, one of the central-Ecuadorian Kichwa communities, is well-regarded for their successes in preventing petroleum companies from using and destroying their, land and the ruling in their case could completely shift the discussion about rainforest preservation law. Instead of political in-fighting that leads to ineffective, fragmented legislation, better rainforest preservation laws may finally be informed by the people who have lived in harmony with the land for generations.