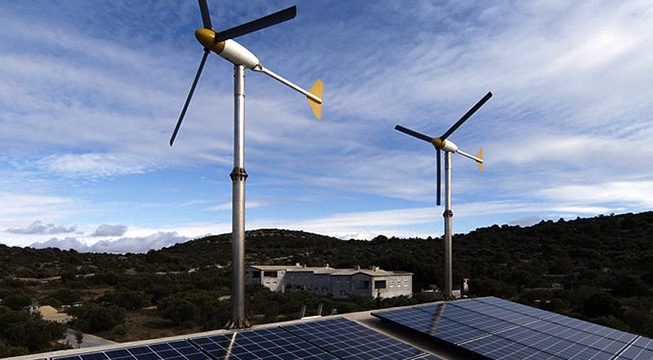 On June 7 and 8, leaders of the G7 countries convened in Germany for their annual summit where they discussed topics ranging from the global economy to reducing carbon emissions in order to curb climate change.
The group agreed to not let global warming increase by more than two degrees Celsius from pre-industrial levels. In order to achieve this goal, they vowed to eliminate subsidies for the fossil fuel industry as well as completely phase out any use of fossil fuels by the year 2100.
Is 2100 Too Late?
Many environmentalists argue that if we wait until 2100 to convert to clean energy it will be too late because the disastrous effects of climate change are already taking place and immediate action is required to stop them. In 2009 scientists predicted that if carbon emissions did not sharply decrease by 2020 by the latest, in 2100 the world would be hotter than it was during the age of the dinosaurs.
Because of this urgent need to sharply reduce emissions, people are coming together to find solutions. One organization that focuses on moving away from fossil fuels is called The Solutions Project. It was co-founded by Professor Mark Jacobson at Stanford University who discovered—based on in-depth research of each state's resources—that by solely relying on existing technology, it would be possible to eliminate the use of fossil fuels in the United States by 2050.
Scientists, business people, and members of the entertainment industry have collaborated with the Solutions Project to make the public more aware of how critical it is that we end the use of fossil fuels. For example, the Solutions Project teamed up with actor Leonardo DiCaprio to raise awareness of the need to move forward with sustainable energy.
100% Clean Energy in the U.S.
Based off of Jacobson's research, The Solutions Project came up with a state-by-state plan to eliminate the use of fossil fuels in the U.S. by 2050.
The plan takes into account each state's natural resources and lays out a different renewable energy plan for all fifty states, tailored to the sources of renewable energy most readily available to them. On their website the Solutions Project provides an interactive map where the viewer can click on each state to see what percentage of that state's energy would come from which renewable source. It also shows how much money would be saved and deaths avoided in each state as a result of this transition.
The plan would introduce enough new jobs to compensate for job losses that would come from the end of the fossil fuel industry. It would also save each state considerable amounts of money from both the cheaper cost of producing renewable energy as well as the reduction of healthcare costs associated with people getting sick from dirty energy such as lung disease caused by coal emissions.
A Political and Personal Change
According to The Solutions Project, the technology needed for this transition already exists. The most difficult task will be changing the mindset of the general population as well as convincing political leaders to enact radical policies that would allow for this technological turnover.
In order to do this, leaders of The Solutions Project have created the 100% campaign, an online movement where anyone can pledge to work toward a world with 100% clean energy. The Solutions Project's plan for a shift in energy only covers the United States, but they invite people from anywhere in the world to join their 100% campaign because they know that shifting to clean energy and preventing disastrous climate change will require the collaboration of every nation on earth.
Join Us in Taking Action for the Planet
Dive deeper into ideas related to changing the direction our world is going, and sign up for our Game Changer Intensive online course. In seven weeks, you'll explore the tools and knowledge you need to take game changing action, with a community of others just like you.The next course begins July 7 and the deadline to enroll is June 28.
Photo credit: Creative Commons user Manzen