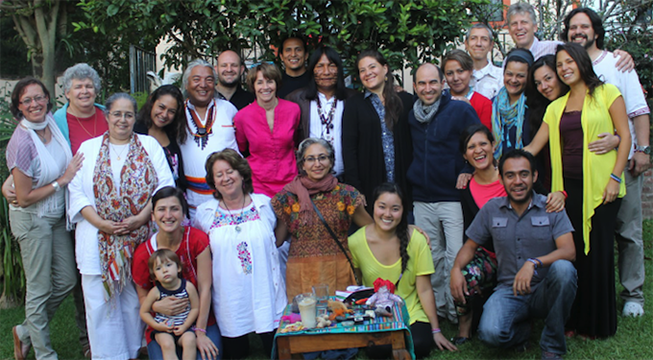 Each day, we see evidence in the news of a worldwide crisis.
The systems we've created to govern our society and our consumption-driven mess of accumulation and growth have caused environmental, spiritual, and social devastation. We have become increasingly disconnected from each other and nature—entranced in a state of separation.
People are waking up to the possibility of a better future.
It is time to wake up from this entrancement and step into our responsibility for shaping a sustainable and fulfilling future for all, as members of the community of life. That is what our programs—the Awakening the Dreamer Symposium and the Game Changer Intensive—are intended to do. However, once people are awake, more is needed. People yearn to connect, to deepen their awakening, and to discover skillful actions that can really change the game.
Given the scope and complexity of the challenges we face, the solutions are only going to emerge from millions of awake people taking action together in community.
Communities are organizing to create this future now.
Pachamama Alliance Communities are local hubs where awake people connect, learn, and work together to bring about the cultural transformation needed to guide us to a new future.
Pachamama Alliance has created an infrastructure of support, tools, and trainings so that our Communities can become the places where a growing network of people is discovering and implementing solutions for our new world.
Support the creation of tools and resources for Pachamama Alliance Communities by making a tax-deductible gift, today!
55 Communities strong and growing.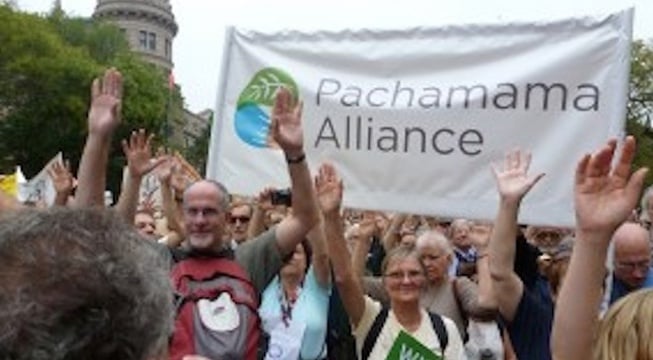 There are currently 55 Pachamama Alliance Communities worldwide. In 2016 our goal is to dramatically expand their number, reach, and impact.
This past year, in co-creation with local volunteers, we developed a highly effective community-building training called Community Building Days, intended to develop leadership skills and strengthen Communities. In 2015 we led trainings in San Diego, California; Ashland, Oregon; and Quito, Ecuador.
Our goal is to deliver at least 10 Community Building Days in 2016. The following are just a few other ways that we plan to broaden the reach of Communities in the coming year:
Develop resources for Communities regarding leadership, organizational structure, holding meetings, collaboration with other organizations, and more.
Increase communication among Communities by continuing to host the Call of Collaboration—a monthly group call between Communities and team members from Pachamama Alliance.
Create an online social platform where Communities can collaborate, share, and network with one another.
Donate now to support the continuing development of Communities in 2016. We can create a new future if we work together.