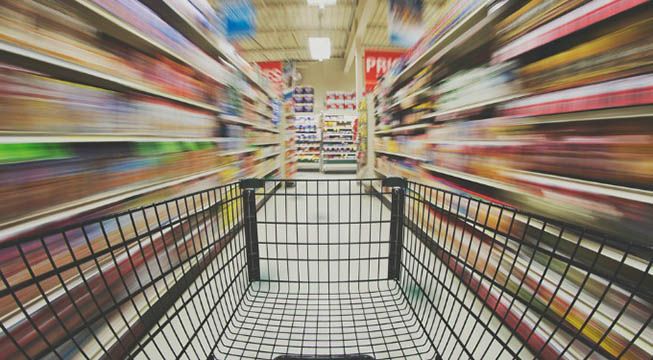 With every purchase you make, you are presented with the opportunity to cast a vote for the type of world you want to live in. As a consumer you have the opportunity to support companies whose values align with your own—but pinpointing those companies isn't always simple.
Of course, the most powerful decision you can make is to avoid excess consumption. Everyday products are thrown away, which not only becomes a waste of the product itself, but all the energy and resources needed to create it.
Because of this, we have to be mindful of our purchasing habits. But when it comes to everyday necessities, here are some things to keep in mind.
Where to Start
The Internet is filled with sources that are committed to making ethical consumerism feasible for the average consumer.
Betterworldshopper.org is a website that has jumpstarted the consumer research process by ranking companies A-F in terms of sustainability. The website ranks over 70 products spanning from coffee to banks to clothing on criteria including: the environment, human rights, animal protection, community involvement and social justice. Better World Shopper has also created a comprehensive list of what it has evaluated to be the 20 best and worst companies.
Although sources like Better World Shopper are valuable places to begin socially-just shopping, it is important to do your own research as well.
Questions to Ask
Here are some questions to start you on the path to informed shopping:
What are companies doing to reduce their environmental impact?
What raw materials are being used?
Where are they from?
Where are the products made?
In addition to environmental concerns, human rights and animal protection are equally important for ethical and sustainable consumption.
How are workers treated?
Does the company have a code of conduct for their factories?
Do they employ an independent monitoring agency?
Does the company have written standards for animal treatment?
And finally, what does the company do to support the community?
Do they work with local businesses?
Do they have nonprofit alliances?
Where to Find Information
Many companies speak openly on their website about sustainability initiatives, but websites often don't tell you everything—especially unfavorable information.
In these cases, the best way to get the information you desire is simply to call, or post or tweet. A phone call may be the timeliest strategy, but most companies have a growing presence on social media and are striving to connect with consumers. This desire for transparency will often breed a response.
Be Careful of Food Labels
Companies also share information through food labels. But these labels, originally intended to inform, are increasingly misleading. Companies have long been known to test the limits of marketing.
Some strategies to be weary of include foods labeled: humanely raised, cage free, free range or all-natural.
The criteria for many of these labels are not as idyllic as they may seem.
The living conditions for animals raised "cage-free" or "free-range" aren't necessarily ethical. Animals can still be pumped with antibiotics and not given adequate space—even if they aren't confined to a cage. The term "all-natural" is only used to describe how meat and eggs are processed—not the farm practices. And labels like "humanely raised" are not yet clearly defined and do not necessarily coincide with environmental sustainability practices.
The bottom-line is that, in all facets, truly informed shopping relies on individual research.
Learn About More Ways to Vote for a Sustainable World
Ethical consumerism is an effort you can make to support companies that align with your values, but there is more you can do to promote a just and sustainable future. Take our Awakening the Dreamer Symposium to discover more ways to bring forth a better future.
The Awakening the Dreamer Symposium is a 4-hour multimedia educational program that awakens participants to the need for—and empowers them to bring forth—a new future for everyone. The Symposium is available in 82 countries across the globe and can be streamed or purchased on DVD.
Sign up to receive an email notification if a Symposium is coming to your area or search our map to find a Symposium near you.
Sign Up for Event Notifications
Photo credit: Flickr user Caden Crawford.