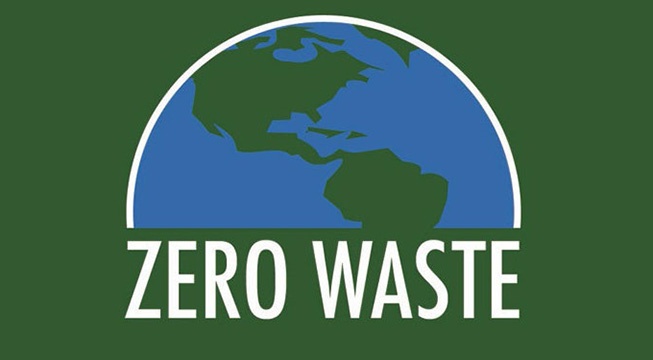 There is a continuing trend toward urban food composting programs expanding across North America and Europe. With cities establishing cutting-edge ways of transforming food waste into nutrient-dense food for agriculture and companies pioneering methods of biorefining to convert food waste into biofuels, there is good cause to be optimistic about achieving zero waste.
Keep It Simple
It may be easier to dream zero waste into being by invoking the savvy example of our indigenous sisters and brothers who only take from the land what they use and then give back in some way. Our indigenous ancestors' cultures have endured through time because they are sustainable.
We can keep this simple model in mind as we face the staggering statistic that in America alone, Americans are disposing $165 billion of food a year while millions of people continue to go hungry. The final destinations of this uneaten food are landfills where as a result of the decaying process, methane is produced, a potent greenhouse gas that contributes to global warming.
How Will We Get to Zero Waste
On an individual basis, we can join the movement toward zero waste. To accelerate the shift to zero waste, here is a roundup of trends and tools featured in our 2014 blog posts to inspire present and future stewards of the land:
At Original Unverpackts, an innovative, new supermarket in Berlin, Germany, customers can now buy their groceries package-free by bringing their own containers.
Through zero waste alliances being formed all over the world, zero waste is being redefined to include clean air, good jobs and justice in addition to reducing pollution and greenhouse gases.
Eating foods that are in season and locally grown reduces our carbon footprints and avoids wasting foods that spoil in transit from other countries or states.
Watch a short interview on disposability consciousness with Julia Butterfly Hill who has become a symbol for the impact that an individual can make in defending the earth.
Read the compelling graphics from a new Harris poll and watch a short video on food waste to break through America's denial about the impact our own personal habits have on the environment.
Inspired by a Pachamama Journey to the Amazon rainforest, Dana Frasz started Food Shift, a professional food recovery organization. Visit http://foodshift.net for tips on how to reduce your food waste and how to get involved.
Americans waste almost half the food they purchase. Learn more about taking action by reading our blog, Wasting Food, Rescuing Food, Reducing Your "Foodprint."
Small Steps Lead to Big Change
While it is evident that significant progress has been made toward zero waste, according to the Harris Poll, a disparity remains between our beliefs about food waste and our own purchasing and usage patterns. A similar study shows that this discrepancy between belief and behavior exists in the United Kingdom as well.
Long-term change happens with small steps. If the first step in a food waste reduction plan is awareness, then a great way to begin 2015 is to remember to check in with ourselves in a mindfulness moment at the Farmers' Market or the grocery store. We can ask ourselves if the food we are choosing will actually be eaten. Or will it contribute to the food waste epidemic? If each one of us makes this simple choice every day to pause and think about our food, our collective action can lead to lasting change and zero waste.
Take the next step and apply for the Game Changer Intensive. The Game Changer Intensive is a seven-week online course designed to educate, inspire, and equip you to be a pro-activist leader, a game changer in your community. The next Game Changer Intensive begins January 12th and the application deadline is January 5th.