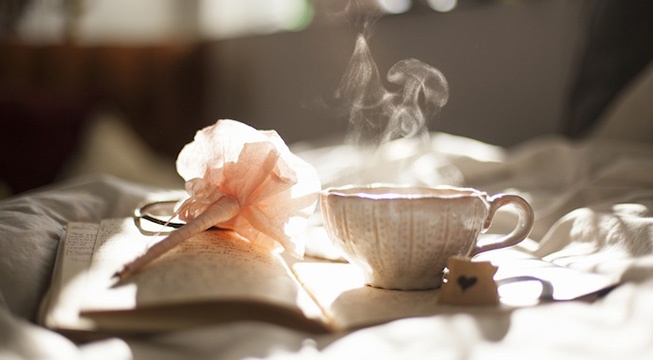 About Our New Moon Actions
In many time-honored cultures, the New Moon symbolizes potential and embodies a portal for a new vision. The moon's 28-day cycle from New Moon to Full Moon mirrors the powerful feminine energy, epitomizing the process of creation to manifestation. Working in consort with these cycles is a powerful way to realize our dreams. From this space, on a monthly basis, Pachamama Alliance offers practices and actions to realign with our values for a thriving, just, and sustainable world for all.
What are you grateful for? Have you stopped and thought about the great things in your life today? In the midst of our busy schedules, we often take our possessions, our relationships, and even ourselves for granted.
Gratitude helps us focus on the positive things in our lives. Without gratitude, the stresses of everyday life can easily build up and we can become swamped with negative thoughts that lead to anxiety or even depression. Stress and anxiety can be detrimental to your personal wellbeing and can also harm those around you. Your attitude can be contagious. Why not make it a joyful and positive attitude?
In the U.S., we are fast approaching the holiday season. Though this is meant to be a time of joy and coming together, it often results in stress involving many obligations, events and tasks that demand our time and attention. This is a great time to start a gratitude journal to help savor these moments and remember what's most important in your life.
Start a Gratitude Journal
Writing in a gratitude journal can help process negative thoughts and anxieties. Once a week, sit down and think of 3-5 things that you are grateful for. It could be your home, your health, or a comforting conversation you had with a friend. Try to write your feelings with as much detail as possible.
Psychological and Physical Benefits
Taking time to note the things you feel grateful for can result in great social, psychological, and physical health benefits. Jason Marsh, the founding editor in chief of Greater Good, explains in his article that, "Writing helps to organize thoughts, facilitate integration, and helps you accept your own experiences and put them in context. In essence, it allows you to see the meaning of events going on around you and create meaning in your own life." Not only does keeping a gratitude journal help you reflect and make meaning of current situations, but you can also use it as a reference and reminder for the future. On particularly bad days, you can look back at what you've written, all the things that you have to appreciate, and smile. Undoubtedly, gratitude helps our happiness levels surge.
Studies have shown that people who take the time to express their gratitude had better overall physical health; they had a lower risk of depression, anxiety, phobia, and addictions. People have also reported much better sleep and lower blood pressure. The social benefits are immense, as well. Practicing gratitude makes us less self-centered while raising our self esteem. When your self esteem is higher, you might open up to more experiences, such as making new friends or deepening existing relationships.
Make it Meaningful
To get the most out of your journaling practice, make your writing intentional. Don't just write a list because it's another task you need to complete for the day. Savor your journaling time. Really think about why you are grateful for the things you are writing about. Write about how they make you feel. If it's helpful, try to write about fewer things, but in more detail.
Staying Consistent
The most important thing to remember is to be consistent. It is said that it takes 21 days for a habit to form. However, you do not need to overdo it. Studies have found that journaling just once or twice a week brings greater boosts of happiness than journaling every single day.
Seeing the Positive Side
After weeks of practicing these gratitude exercises, you'll likely find that it becomes more challenging to find new things to be thankful for. But remember—there is always something new to notice. Gratitude is something we can constantly cultivate. Challenging yourself to see things in this new light will help transform your negative anxious thoughts by finding the positive side of negative situations. You will start to find things to be grateful for even in the most dire circumstances.
Cultivating Gratitude All Around You
Don't restrict your gratitude to your journal. Using gratitude, you can cultivate positive, loving energy and send it out into the world. If you appreciate someone, don't just write it down—tell them! Make their day. If you are grateful for your food, share it with others or volunteer at a soup kitchen. Use your new found positive energy to bring up others around you.
Waking Up to Our True Place in the Universe
In this special e-guide John Perkins, best-selling author and co-founder of The Pachamama Alliance, discusses the core—or "divine"—self we all have within us, what keeps us from fully connecting with this core self, and what becomes possible when we shed the layers keeping us from remembering who we really are.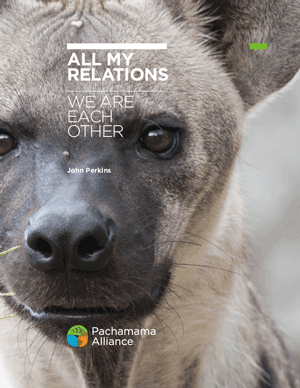 Download the full e-guide and…
Learn more about the ancient concept of "mitakuye oyasin" or "all my relations"
Gain insight into our true place in the family of things
Understand more fully what is possible when we tap into our authentic selves
Deepen your embodied understanding of the deep interconnection you have with everything in the universe.