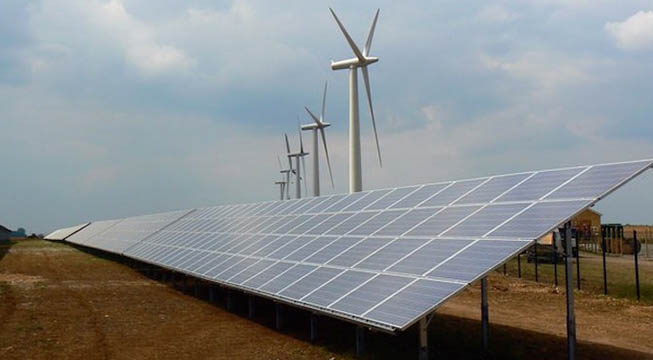 Today in the United States is President's Day, a day to celebrate our nation's presidents who have shaped our country and the world.
We'd like to celebrate Presidents and leaders from all over the world who are leading the way for a sustainable future, and creating the space in their regions for sustainable practices to thrive.
President Luis Guillermo Solís of Costa Rica
Costa Rican President Luis Guillermo Solís announced at the UN Climate Summit in New York last September that Costa Rica would be the first carbon neutral country by 2021.
93% of Costa Rica's electricity already comes from renewable sources, and they aim to make that 100% next year.
Costa Rica's robust land protection system has seen their forest cover rebound (up from a 21% low in 1987 to an impressive 52% in 2005), strengthening their ecosystem's natural carbon sink.
Local communities are rewarded for preserving and maintaining their watersheds, beaches, forests, and towns by keeping them healthy, safe and clean.
Costa Rica rates businesses on how well they comply with sustainable practices, including companies' impact on the environment and their efforts at encouraging customers to contribute to environmental sustainability. The rating system is especially important to Costa Rica's large tourism industry.
Costa Rica is planning public transportation upgrades, including a new biofuel bus system and electric railway.
Thank you, Costa Rica, for leading the way!
President Angela Merkel of Germany
German President Angela Merkel has been following through on her promise to wean Germany from nuclear power.
Germany is consistently ahead of its target goals in expanding renewable energy's share of electricity generation, from just 6% of total electricity generation in 2000 to 16% in 2009. Germany is aiming for 38% renewables by 2020, 50% in 2030, 65% in 2040 and 80% in 2050.
Germany is on track to cutting emissions (compared to 1990 levels) by 40% in 2020, 55% in 2030 and 80% in 2050.
The Energy Tax Act, passed in 2006, has helped with Germany's switch to solar, wind, geothermal, and biomass power.
Germany's green energy job sector is growing—so far, 340,000 green energy jobs compared to 50,000 jobs in its lignite mining and power industry.
Germany is a great role-model for developed nations. They are Europe's largest economy, demonstrating that highly industrialized countries can successfully scale up green energy on a short timetable.
President Juan Manuel Santos of Colombia
Colombia is home to a number of unique ecosystems and habitats, including rainforests and wetlands. Last year, President Santos declared that one of the world's most important wetlands, the Inirida Fluvial Star located in eastern Colombia, would be protected from mining and other extractive industries.
Santos also expanded the Chiribiquete National Natural Park in the Colombian Amazon from 1.2 million hectares to 3 million hectares in August 2013. It is now Colombia's largest national park.
In addition to this, Colombia has an excellent mass-transit system, and is a leader in environmental restoration, having restored many areas in the Andes mountains.
Norway's Minister of Finance, Siv Jensen
Norway gets the gold star for leading on sustainable investing. The Ministry of Finance, led by Siv Jensen, has been slowly divesting from fossil fuel companies. On February 5, its Government Pension Fund Global, worth $85 billion, revealed that it was divesting from tar sands and coal companies, stating that "Companies with particularly high greenhouse gas emissions may be exposed to risk from regulatory or other changes leading to a fall in demand."
The GPFG is divesting from 114 high-emissions companies, including:
16 coal mining companies linked to deforestation in Indonesia and India,
5 tar sand producers, 2 cement companies and a coal-based electricity generator,
2 U.S. coal companies involved in mountain-top removal, and 14 other coal companies.
We are grateful for Norway's divestment because it impacts rogue companies that profit from the extreme extraction methods that are poisoning local communities and imperiling the biosphere. Addressing the systems that lock in climate chaos is imperative to ensuring a world that is livable for generations to come.
President Obama & President Xi Jinping
The Presidents of China and United States, the world's top carbon emitters, reached an historic, non-binding agreement to reduce carbon emissions last November.
China plans to increase renewable sources to 20% of its energy consumption by 2030. China has also announced a war on air pollution with new legislation.
The United States plans to reduce emissions by 26%-28% (compared to 2005 levels) by 2025.
However, Costa Rican President Solis expressed the sentiments of many when he said at the UN Summit on Climate, "Developing countries cannot continue subsidizing emissions from the most polluting countries. The time for talk is over and the time for action is now."
Time for the World to Take Action
We live in a time with immense opportunity to build a thriving, just and sustainable world for all. In order to do so, we need to take action. These world leaders are doing what they can, when they can, but it's not enough.
It's not up to these leaders to make change for us, it's up to us to create the change we want to see. You can learn what kind of people we all need to be at this critical time in history in our Game Changer Intensive online course. We are now accepting applications for our March 17th course.