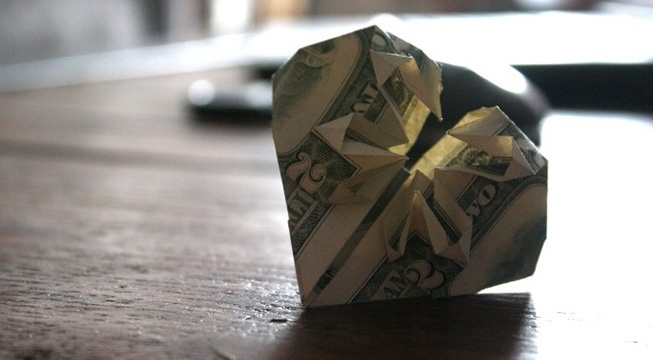 Photo attributed to Katie
You've probably heard the saying "put your money where your mouth is." But what about putting your money where your heart is? Sometimes it can be hard to figure out how to do that when shopping for everyday necessities, but you can begin today by making a conscious effort to support businesses that align with your values.
Being Mindful of Our Consumption
Today's commodity culture has conditioned the many consumers to feel compelled to constantly spend. As a result, we may find ourselves mindlessly buying things without thinking about where the money is being funneled, fueled, and invested. As ethical consumers, we have a responsibility to not only think about how a product benefits us, but also how our purchases affect others, socially and economically.
As responsible consumers, we can recognize that some products are made using unethical practices elsewhere in the world. By buying certain products, we might unknowingly be contributing to business practices that are inconsistent with our values. By being mindful and making informed decisions about our purchases, we can become more responsible consumers.
What We Can Do
We can more put our money where our hearts are by supporting companies that promote a more environmentally sustainable, spiritually fulfilling, and socially just human presence on this planet.
One company, 31 Bits, is using fashion and design to empower people to rise above poverty in Uganda. By making jewelry out of recycled paper, 31 Bits is providing jobs for Ugandan woman where they can earn a salary, take entrepreneur classes, and receive healthcare. It is an example of an outsourcing business that provides opportunities for their workers including healthcare, education, and a job with a decent wage.
TOMS Shoes is another company that is using revenue to help provide services and products that are positively impacting lives. TOMS has started the one for one program, in which a shoe is donated for every shoe sold. In addition to this, the company's TOMS Bags line provides safe birth kits and training to ensure that women all over the world can give birth safely, much like the way the Jungle Mamas Program promotes safe birthing practices for Achuar mothers.
Local farmer's markets can be a more environmentally-friendly option than a generic supermarket. Because the food is delivered locally, the amount of transportation involved in delivering the food is greatly reduced and helps to lessen our carbon footprint on Mother Earth.
You can find more companies with values that match your own by doing research:
Find out who is making the products you purchase. Contact companies directly to find out where their products are being made, where ingredients are sourced, and under what conditions. Does their production process align with your environmental values, economic viewpoints, and goals for the future?
Use the information gained in your research to make decisions regarding your support or non-support of these companies.
By being responsible consumers and supporting companies that align with our values, we can truly put our money where our hearts are.