Manari Ushigua is an indigenous leader and dream shaman of the Sápara people of Ecuador, and an ally of the Pachamama Alliance.
The Sápara Nation of Ecuador is recognized by UNESCO as an "Intangible Cultural Heritage of Humanity" because their language and culture are in danger of disappearing. There are about 500 Sápara people living in their ancestral home, in the Ecuadorian Amazon rainforest. While their population is small, their territory is quite large and is a critical part of the Amazonian ecosystem.
The Sápara territory, in the pristine rainforest, contains two blocks of land, approximately 500,000 acres, that were auctioned off to Chinese oil companies for oil exploration in Ecuador's 11th oil round.
Manari visited the Pachamama Alliance office a few weeks ago to deliver an important message: he invites you to visit Naku, the new Sápara ecotourism project, to learn from his people, to awaken in you a new sense of connection with nature and yourself, and to inspire a passion in you for preserving the rainforest.
Listen to the audio recording of Manari where he makes the following points:
Oil Exploration Is Not in the Sápara's Plans
The Sápara people have a plan for themselves of how they want to live their lives in their territory. The government of Ecuador's plans to exploit their land for oil is in conflict with the Sápara's plans for their people and their ancestral lands.
The Spirits of Nature
Humans have human rights and and nature has rights, too. Not only do humans and nature have rights, but they have spirits. Drilling for oil in the Sápara territory will not only violate the rights of nature, but it will disturb the spirits that live in the soil, and the spirits of nature. The Sápara people want to teach everyone who visits them these important lessons.
We Don't Need to Protect Pachamama
Manari says that Pachamama--the spirit of Mother Earth, the sky, universe and all space and time-- does not need protecting. The spirit world needs acknowledgement, and gratitude, rather than protection.
When You Visit the Sápara, You Become Family
Manari invites you to visit the Sápara at their ecolodge, Naku, so that you can learn more about their relationship with nature, and the spirits of nature, and so that you can become a powerful ally in keeping their rainforest home oil-free. And once you have visited, you are forever a part of the Sápara family.
Visit Naku on a Pachamama Journey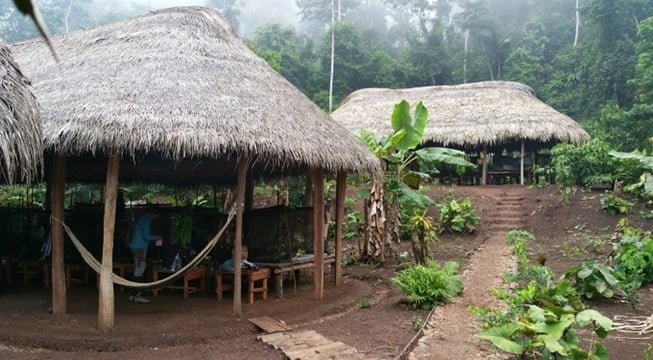 Pachamama Alliance offers a special Journeys with the Sápara in the Ecuadorian Amazon—which include a visit to Naku.