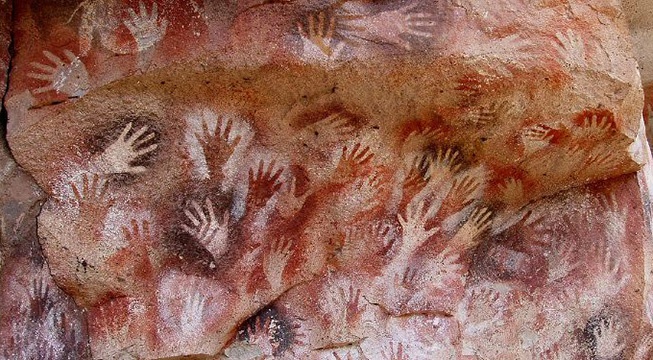 The United Nations has long recognized that climate change is a scientific fact, that it is caused by human activities, and that by working together, the people of the world can effect real change in protecting our planet.
In December 2015, the nations that are party to the Kyoto Protocol will gather in Paris for a meeting called COP 21, and will likely make history with the adoption of a binding international climate change agreement.
A Brief History of the COP (Conference of the Parties) Meetings
The United Nations Framework Convention on Climate Change (UNFCCC) is a legally non-binding international treaty, signed in June 1992 and ratified almost universally by the nations in the world. Its goal is to stabilize greenhouse gas concentrations in the atmosphere to prevent further damage to the Earth.
The Kyoto Protocol was created in 1997 as a result of the UNFCCC, in order to provide legally binding obligations for nations to reduce greenhouse gas emissions. Currently, 192 nations have committed to reduce greenhouse gas emissions under the Kyoto Protocol; some of them have binding targets set already, while others do not yet have targets.
The Conference of the Parties is held every year as part of the United Nations Climate Change Conference, and is the official meeting of all states party to the Kyoto Protocol. The first Conference was held in 1995 in Berlin, Germany, while the most recent ones have been COP 19 (2013 in Warsaw, Poland) and COP 20 (2014 in Lima, Peru).
COP 21
COP 21, or the 21st session of the Conference of the Parties to the UNFCCC, will take place from November 30 to December 11, 2015, in Paris, France.
There are high hopes and expectations for the upcoming meeting in Paris. It is anticipated that during COP 21, a new universal climate agreement will be signed; an agreement with clear goals and commitments.
Meanwhile, the United Nations has been drafting the global Sustainable Development Goals, slated to go into effect on January 1, 2016. The goals include:
Goal 1. End poverty in all its forms everywhere
Goal 12. Ensure sustainable consumption and production patterns
Goal 13. Take urgent action to combat climate change and its impacts
Goal 15. Protect, restore and promote sustainable use of terrestrial ecosystems, sustainably manage forests, combat desertification, and halt and reverse land degradation and halt biodiversity loss.
But how exactly does all this relate to the Amazon rainforest, the Pachamama Alliance mission, and indigenous people in the Amazon and around the world?
COP 20 in Lima, Peru, December 2014
To better understand the aspects of COP 21 that will affect these specific parties, it is helpful to look back at COP 20, the 20th session, which occurred in Lima, Peru on December 1-14, 2014.
In every Conference of the Parties to the UNFCCC, there is a central closed event in which new policies are formed. Within this event, international governmental discussions are held and climate agreements are drafted or reviewed. Only the actual government representatives of each country can attend, as well as a select number of people from civil society. It is difficult for anyone who is not a government representative to gain access to this closed event, and as a result, the Pachamama Alliance did not have access in Lima in 2014.
However, outside of the actual Conference of the Parties, there are workshops, seminars, demonstrations, and a multitude of other spaces created for civil society discussions to take place.
Three primary platforms in COP 20 in Lima were particularly relevant to the work of the Pachamama Alliance and the indigenous peoples of the world:
The pavilion provided indigenous people a space in which to create exhibitions and proposals "in all visual and artistic formats" regarding issues related to climate change and the health of the planet. The presentations from the indigenous groups allowed communities from all over the world to discuss alternatives, to create proposals, and to have a voice in the COP 20 negotiations. The result of the pavilion was a list of indigenous people's demands to ensure that they will have a voice and full and active participation in climate change agreements/actions from the UNFCCC going forward.
2. The Second International Rights of Nature Tribunal
The Tribunal is a panel of distinguished international judges who heard "prominent cases evidencing violations to the Rights of Mother Earth and Nature, human rights and rights of indigenous communities." In total, twelve cases were heard, including Chevron-Texaco in Ecuador, which is still being debated in international courts; the Belo Monte Dam in Brazil; and Yasuni National Park in Ecuador.
A group of Pachamama Alliance staff and Awakening the Dreamer Facilitators were on hand to listen to the cases in 2014.
A full list of the judges and details on the specific cases can be found here.
3. March on the Streets of Lima
Pachamama Alliance staff and volunteer Symposium Facilitators participated in the march that occurred on December 10, 2014 in the streets of Lima. The event was named "A March in Defense of Mother Earth." Campaigners in Lima were inspired by the momentum gained in September 2014 when 400,000 people (a much larger crowd than was expected) marched through Manhattan in the People's Climate March, just prior to the UN Climate Summit. It is estimated that approximately 15,000 people participated in the Lima march.
Many who participated in the demonstration feel that the politicians making decisions in the actual Conference are moving too slowly, not reaching solutions that will create true change, or continuing to put profits too high on the list of priorities. Dipti Bhatnagar, with Friends of the Earth International, participated in the march in Lima. She believes that the mass movements of people are what will create true reform. She said, "Our slogan is: 'They buried us, but they didn't realize that we were seeds.' So we grow, and the movement will continue to grow on the road to Paris and beyond."
What to Expect from COP 21
For COP 21 in Paris, there again will be an Indigenous Pavilion and just as with COP 20 in Lima, this should ensure that indigenous peoples are granted active participation during COP 21.
The Global Alliance for the Rights of Nature will hold its Third International Rights of Nature Tribunal in parallel with the COP 21 conference, and Pachamama Alliance representatives will be present. It is expected that there will be a case presented from Ecuador concerning the newest bids for oil development.
There will also be many events planned around the main conference, giving people of civil society a chance to express their concerns, make important connections with others interested in their cause, and learn more about the issues as well as ways to help.
Indigenous people have expressed a concern that they have been excluded from the actual Conference of the Parties in past years. In response to this, the UNDP has published a Concept Note on Supporting Meaningful Participation of Indigenous Peoples in COP 21. This document is a work plan outlining activities that UNDP in partnership with the IIPFCC (International Indigenous Peoples Forum on Climate Change) is actively supporting in the lead-up to Paris.
There is immense pressure surrounding COP 21 in hopes of reaching a binding international climate change agreement. Two crucial elements will be (1) a recognition of the urgency of the situation combined with openness of the parties to accept fast-moving goals; and (2) financial support for developing and emerging economies, which often are most affected by climate change.
How Can You Help?
1. Sign the Rights of Mother Earth Petition
The Global Alliance for the Rights of Nature is working to gather 1,000,000 signatures to bring to the European Union parliament in order to demand the creation of Rights of Nature legislature in Europe. Their goal is to reach 1,000,000 before COP 21. As of August 12, 2015, they had gathered over 827,000 signatures. Click here to sign and add your name to the global movement to value nature as a living being.
2. Join a Rights of Nature Working Group
Working groups "bring people and organizations with a common interest together to actively advance the creation of human communities that respect and defend the rights of Nature." Click here for a list of different groups in which you can become involved, including the Indigenous Peoples Ancestral Knowledge Working Group and the Working Group for International Advocacy.
3. Connect with CELDF (Community Environmental Legal Defense Fund)
Learn how you can change legislation and policy to protect the Earth, in your local area as well as globally. Some of the issues CELDF is experienced in addressing include factory farms, fracking, pipelines, and privatization of water. They work with communities to educate people regarding their legal rights to stand up to large corporations or state and local legislature. CELDF is a partner of the Pachamama Alliance, working together with us to create the brighter future that we know is possible.
4. Donate to Pachamama Alliance
Our purpose is "To empower indigenous people of the Amazon rainforest to preserve their lands and culture and, using insights gained from that work, to educate and inspire individuals everywhere to bring forth a thriving, just and sustainable world." We are a non-profit organization and rely on your donations to continue this important work. Donate to Pachamama Alliance and catalyze incredible accomplishments in the Amazon rainforest.
Featured image: Hands, at the Cave of the Hands (Cueva de las Manos) in Argentina, by Mariano