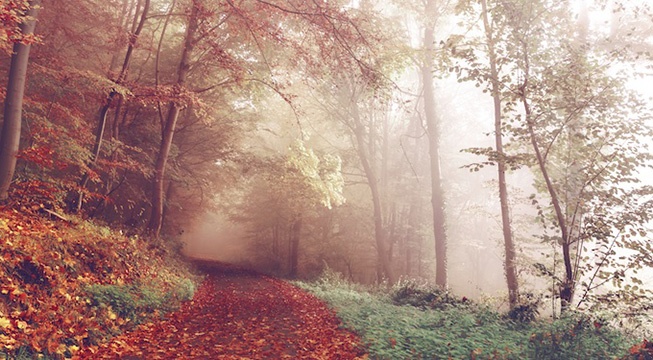 Humans are, without a doubt, deeply interconnected with all life on Earth. And out of all the beings on this planet, trees provide so much for the rest of us—maintaining habitats for wildlife, producing oxygen to breath, providing fruit to eat, and offering shelter, shade and beauty. When we recognize trees as much more than lumber and resources, we see that they're inseparable from our human experience, and by extension, existence.
Download our free E-Guide Sacred Plants: A Gift from the Gods by John Perkins
In honor of Earth Month, we've collected stories from our blog to take you on a journey through sustainability, spirituality, and social justice—highlighting both the beauty and wisdom of trees and our inherent relationship with them. We hope these stories help you awaken from the dream of the modern world, and reconnect you with the spirit of Pachamama (Mother Earth) and all life on this planet.
Trees have their own incredible social lives, completely unseen to modern science until now. Discover what the trees are doing beneath the soil to support one another.
Read the full story
Our relationship with trees is one that has been intimately connected since the dawn of time. Tree worship has been practiced almost universally by ancient peoples all throughout the globe, exemplifying how profound our relationship has been with these wooded beings.
Read the full story
One man, Jadav "Molai" Peyeng, is the sole reason for the 1,360 acre forest in the Assam Region of India, after being told that nothing was likely going to grow there.
Read the full story
"If we do not know our environment, how will we know it's worth preserving?" Reconnecting with nature allows us to move towards a more sustainable future—and it all starts with us.
Read the full story
Expressing love and gratitude can remind us of our intrinsic connection to Pachamama. Make it a practice with these daily rituals, in honor of Earth Day.
Read the full story
We have a unique relationship to Earth as caretakers, and carrying the legacy of our ancestors to protect what we know. From the perspective of evolutionary activism, we have the power and responsibility to control the direction of humanity as inhabitants on this planet.
Read the full story
Download our free E-Guide Sacred Plants: A Gift from the Gods by John Perkins
Appreciating Trees and Our Shared Home
Understanding our inherent connection with and dependence on trees helps us see our interconnectedness with all life on this one home, this one Earth we share. This #EarthMonth, spend time with trees—hug a tree to let out some steam, plant one in your backyard, reconnect. It's for our own survival.