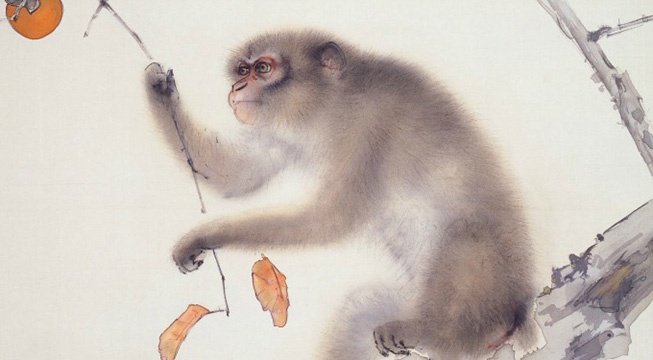 The Chinese New Year is celebrated globally on the turning of the traditional lunisolar Chinese calendar. The year of the Fire Monkey finds us now in a transitory time, as the fuel we've built up of the past years ignites.
Leaving the Year of the Wood Sheep
2015 was the Year of the Wood Sheep, a time of slow growth, peace and creativity. The Sheep exudes a calm and gentle energy. Wood, its elemental partner for the year, joined to create a year of strong, cooperative, generation. Sheep energy in 2015 was exemplified internationally in the slow, diplomatic build-up to the Paris Agreement of COP21 on December 12th.
This inclusive, generative energy stemmed from and built upon the previous year of the Wood Horse. We can understand the extended growth of two successive wood years as the preparation of dynamic energy for what lies ahead.
Energetic Embodiment of the Fire Monkey
Monkey is an active, clever problem solver and a social animal, yearning for interaction and excited by the possibility of developing new relationships. Fire comes into play as the manifestation of the vision of wood. As an elemental partner, it offers intensity. It encourages the agile Monkey to jump gracefully into a place of ambition and leadership.
The Fire Monkey is ready to tackle pressing problems and emerge as a passionate leader. Last year under the arc of the Wood Sheep we saw the gradual, cooperative development of what became the Paris Agreement. The emergence of the Fire Monkey calls for powerful moves for ratification on the national level and concrete action at the local. We must manifest ambitious leadership and unite through new partnerships to accomplish common goals. These will be major themes in the year to come.
Ignite Your Own Fire
This year will be one of inspired passion. The intensity of the Fire Monkey emboldens us to tackle the challenges we face in pursuit of a thriving, just and sustainable world. New partnerships strengthen this through the power of community. Learn how the Game Changer Intensive can help you expand your capabilities as a pro-activist leader. In the spirit of the year ahead, let us together demand the future our hearts know is possible.
Sign up for the next Game Changer Intensive
Featured Image: silk painting by Hashimoto Kansetsu