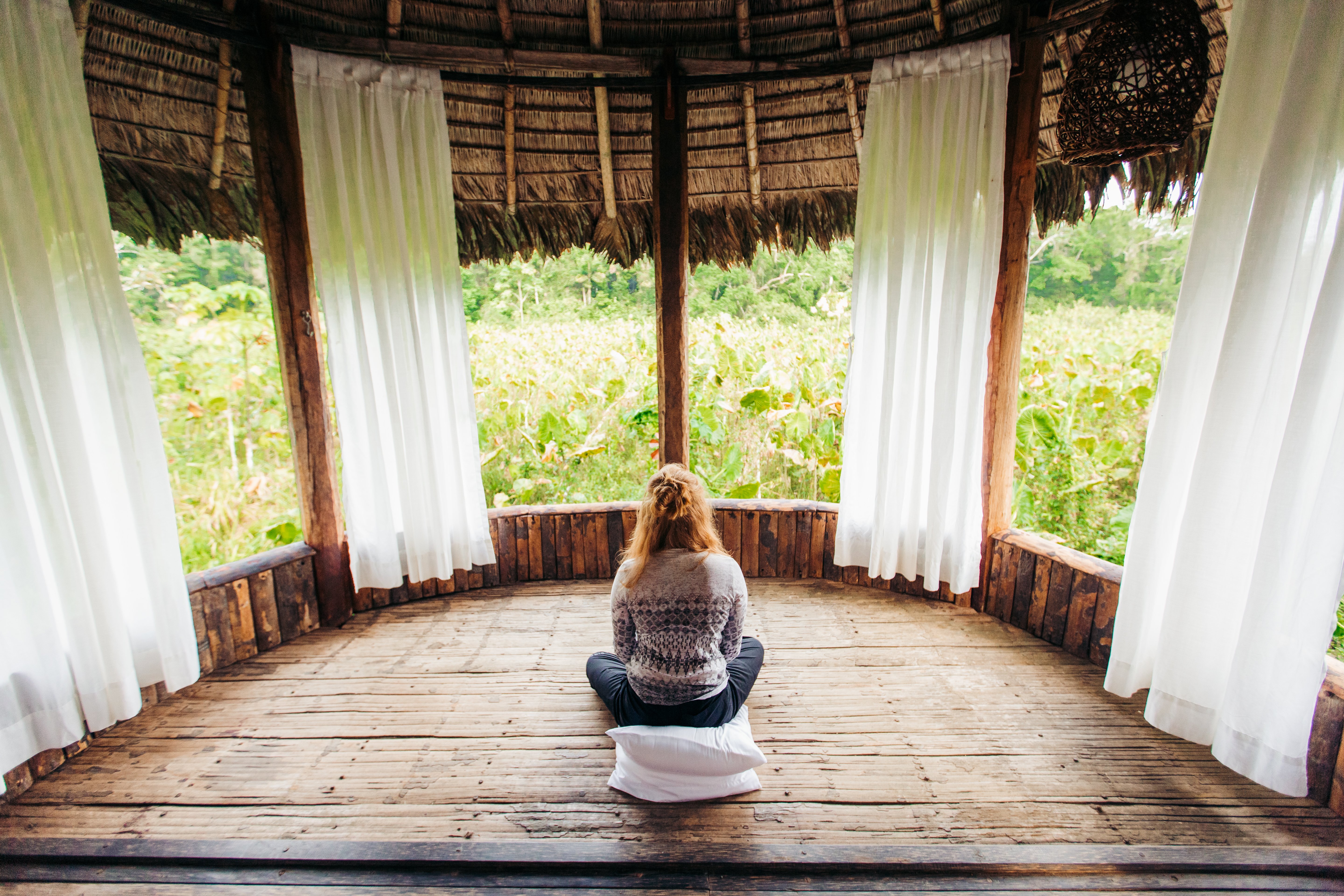 Imagine yourself staying in an Indigenous-owned lodge engaging in intimate conversations and activities such as interpretive rainforest hikes, river trips in canoes, cultural practices, and shamanic ceremonies with local tribes. Not only will your soul be enriched by an experience like this but you will be supporting the people who are defending the Amazon.
This is not charity. This is collaboration, a partnership steeped in adventure, healing, and a celebration of our common humanity. This is the experience of a Pachamama Journey.
"By the time my visit there was over I felt restored and very grateful. I highly recommend this Ecuador Amazon lodge as a retreat from the hectic pace of modern life and for its great exposure to the Achuar tribal life." -Kim Bronsan-Meyer
Background
For the past 25 years, the Achuar Indigenous Community has worked in partnership with guests from around the world to conserve and protect the Sacred Headwaters region of the Ecuadorian Amazon.
Kapawi Ecolodge is 100% owned and operated by the Achuar. All revenue generated from ecotourism goes towards supporting the community, preserving their culture, and protecting the Amazon rainforest.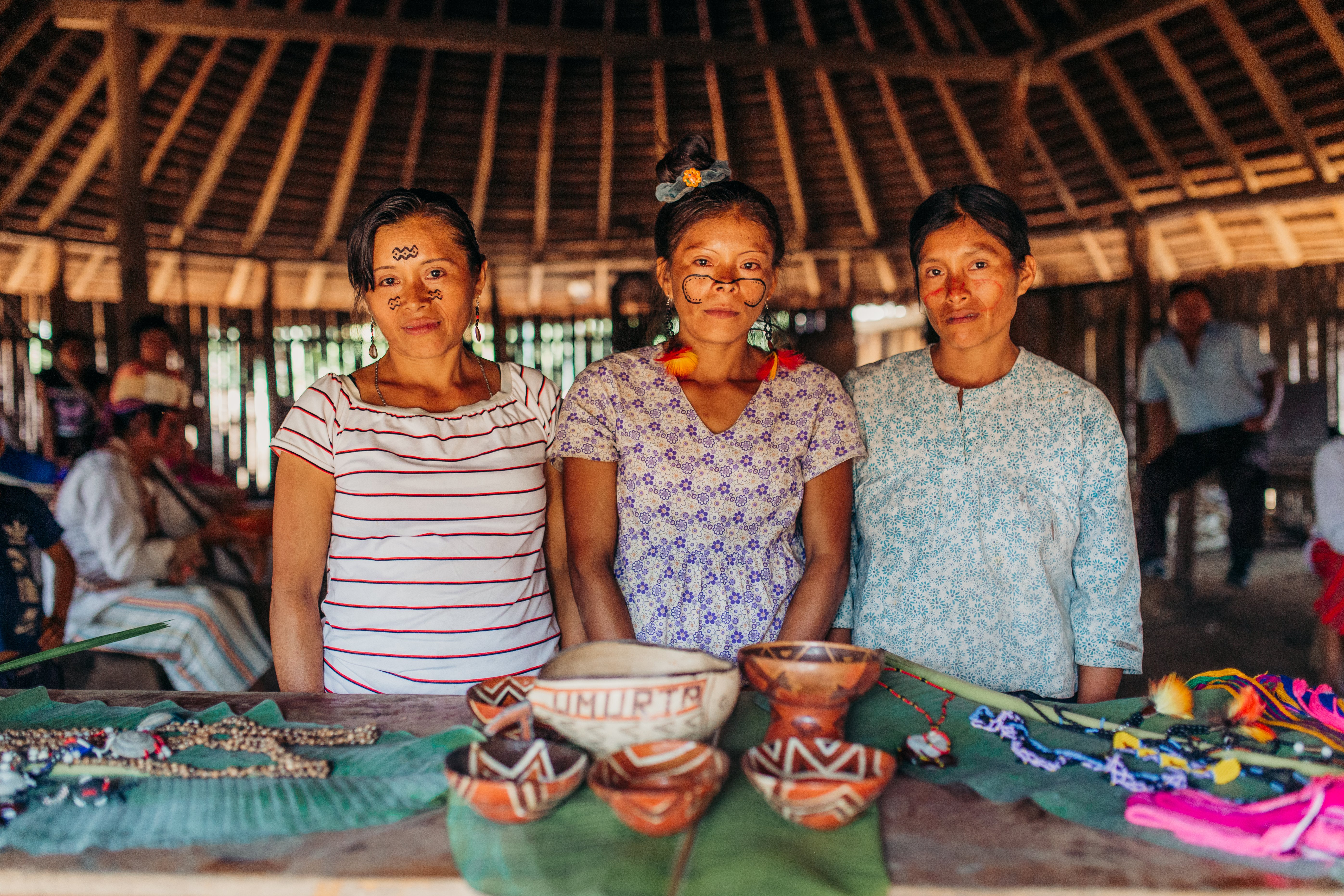 Why the Amazon?
The Amazon is one of the most biodiverse places on the planet and home to hundreds of Indigenous communities, all of which are currently threatened.
Tourism is not merely a sustainable economic activity in Achuar territory, it is an alternative to destructive industries like deforestation and oil exploitation. A choice to visit the Amazon can have a profound impact on you as the traveler, as well as the local communities, and the environment.
This form of conscious tourism represents a sustainable development alternative for Indigenous people in the region. It is also the main economic and conservation strategy for these tribes.
Your great travel adventure will help to create partnerships in education, conservation, and regenerative projects that protect biodiversity in the Amazon. The experience is life-changing and leads to many enduring friendships for most tourists.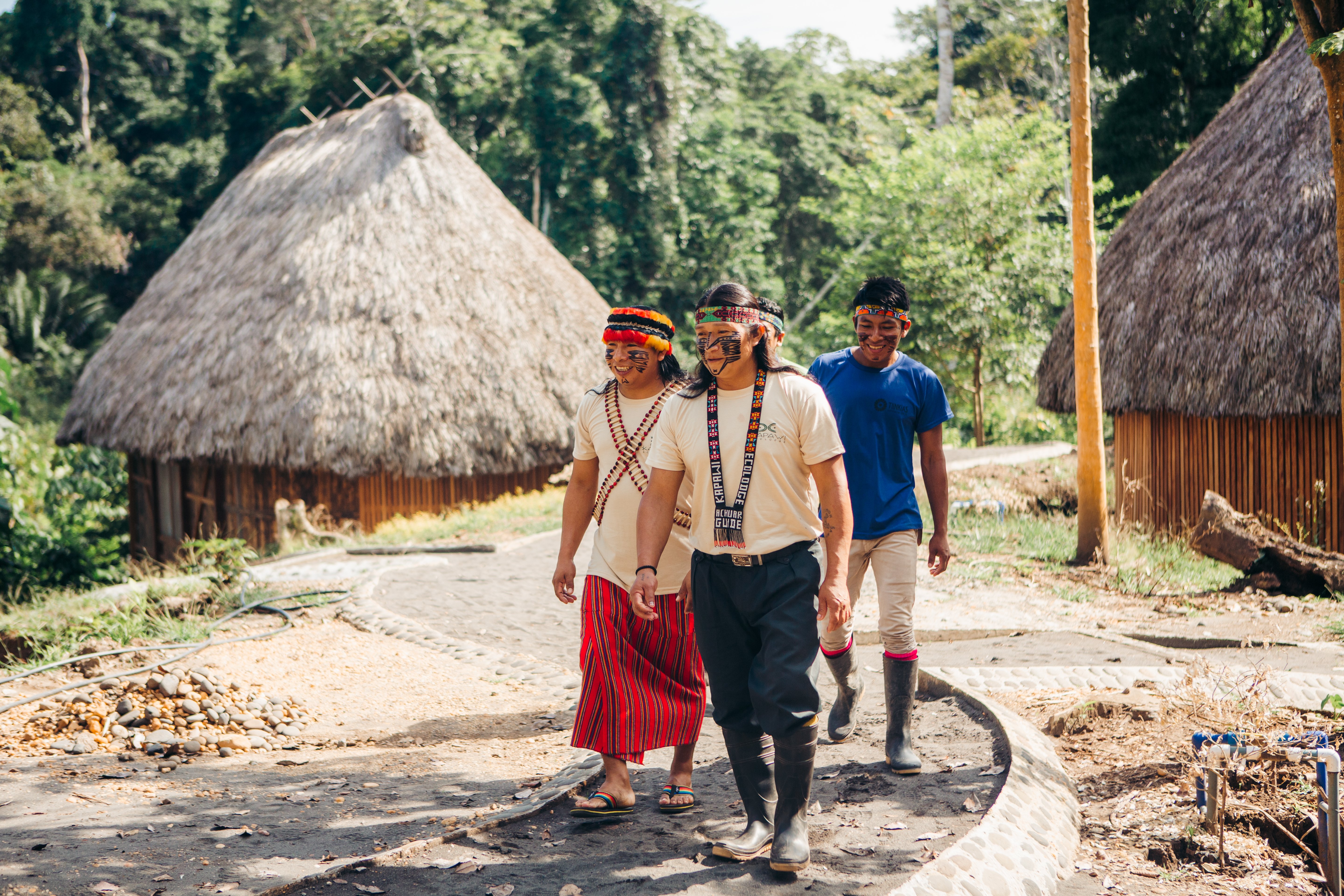 Post Covid Opportunities
Travel restrictions due to Covid-19 in 2020 have severely impacted this area, directly affecting ecotourism and the many local livelihoods that depend on it. Covid-19 presented both a challenge and an opportunity for these communities to evolve the tourism approach towards sustainability through key actions.
Now as the world begins to re-open, people are re-thinking the way they live, spend money, and travel.
One silver lining from the pandemic, despite the devastation of lives lost and the many who suffered, is that a lot of us have had the time to reflect on what is truly important in our world. Experiencing beautiful places, learning about Indigenous cultures, and helping to make a positive impact for the environment is more valuable to many than traditional expensive, crowded tourist destinations.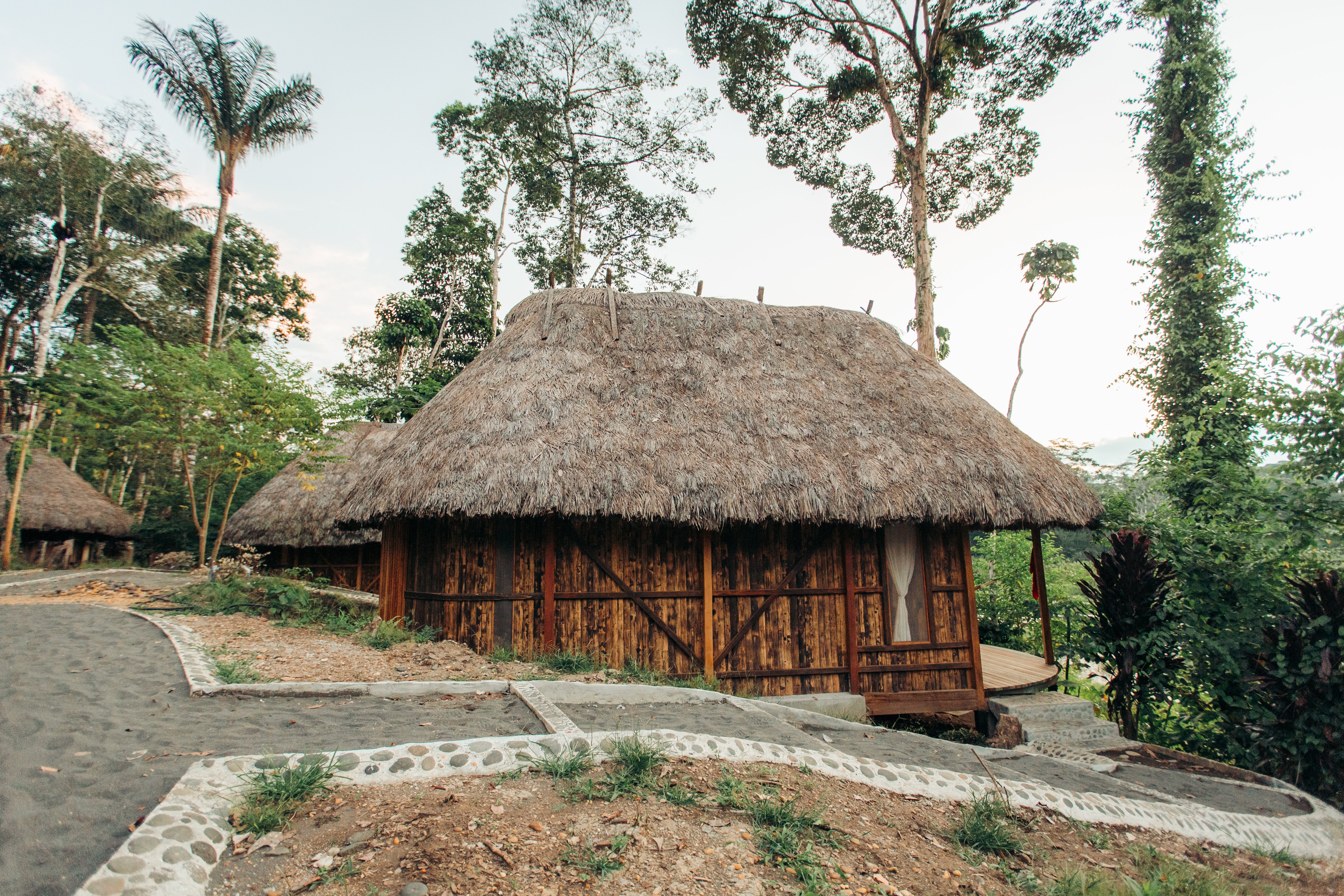 Accommodations
Kapawi Ecolodge has 20 cabanas built of wood and palm leaves in a style similar to traditional Achuar homes. They are solar powered, completely screened in, and equipped with mosquito netting for beds, a hammock or deck chair to lounge in over the lagoon, a balcony, and a private bath. If you're feeling more social, there's a main lounge to mingle.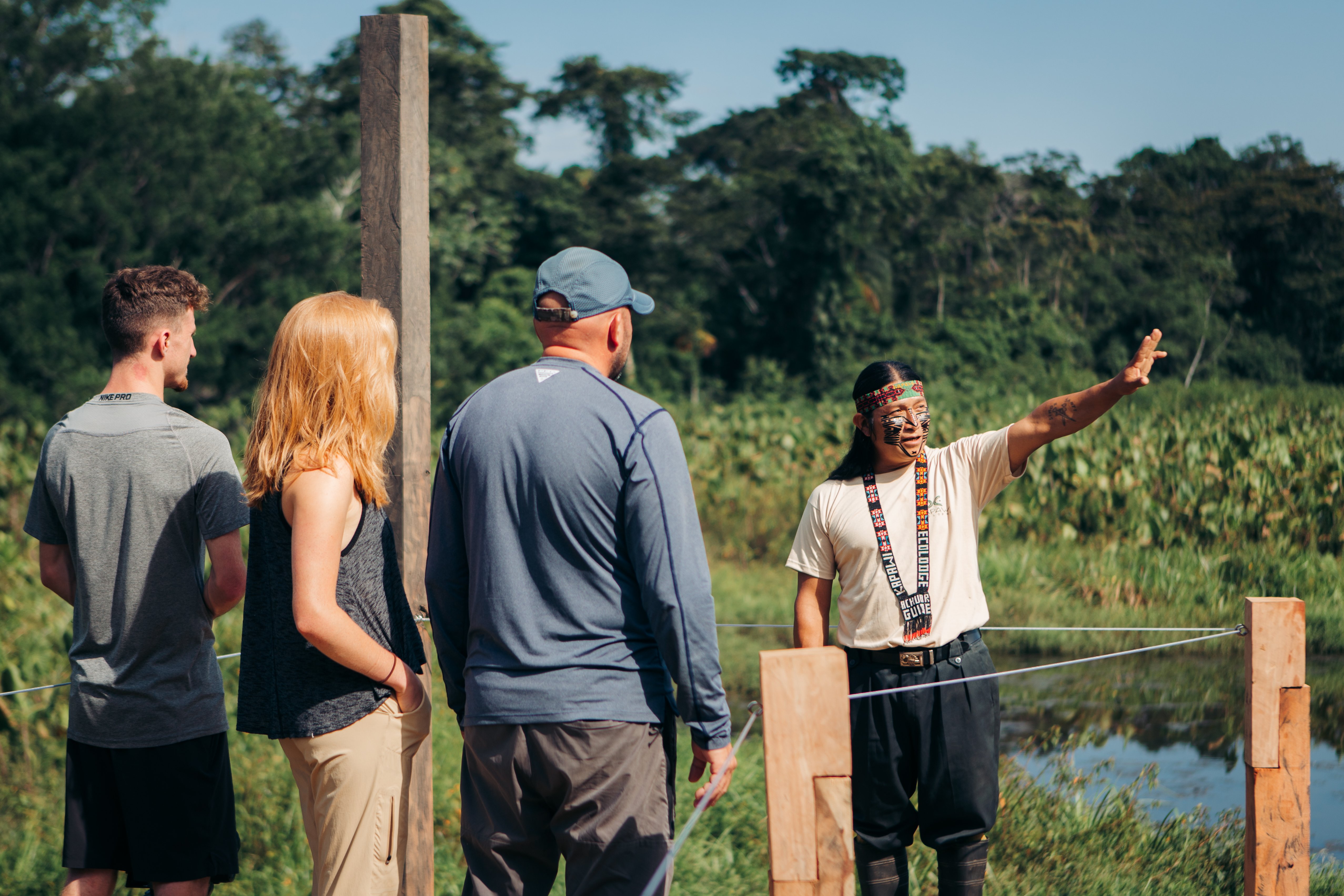 Your Chance to Visit the Amazon
Pachamama Journeys is back up and running after being on hiatus due to the pandemic. Almost every month, we offer a journey with the rare privilege to have a profound immersion with the Achuar Indigenous People. You will be invited into their ancestral culture, which provides direct experience to learn from an uninterrupted lineage of wisdom amongst the vibrant forest.
As we emerge from a devastating pandemic, we have new eyes to see and a desire to make a positive impact. The urge to get out and see the world is stronger than ever after many months of lock-down, travel restrictions, and social distancing.
Pachamama Journeys offer a great opportunity for a life-changing adventure that will not only create forever memories but will help local Indigenous people to protect the sacred Amazon.